WE

LOVE & APPRECIATE

 ALL OUR FANATICOS!
Recent comments:

I brought my wife  [who has celiac and is very sensitive to gluten] and another couple to  your restaurant last Saturday night.  We had a wonderful time!  The restaurant is lovely, the service was great, and the food was delicious!  It was so nice to take my wife out where she felt comfortable to eat.  Thank you so much for everything, and we will definitely be back.
Thank you,    Chris M. 11/15/12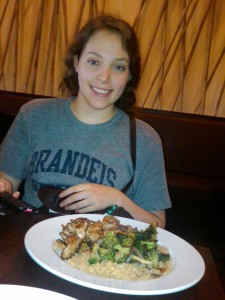 Claudia H. from New York says "FuegoMundo is one of my top 3 favorite restaurants in the world-the Mundo!  I love the Dark Meat Chicken Parillada w/ the Stir-Fry Veggies over Quinoa…FuegoMundo Rocks!"  July-2012.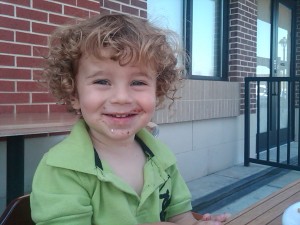 …this fanatico loves the black beans while enjoying the Patio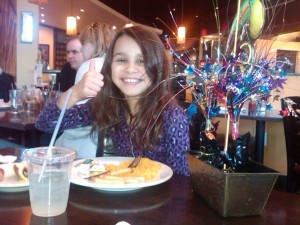 …this fanatico loves the Spanish Rice and celebrating her Birthday at FuegoMundo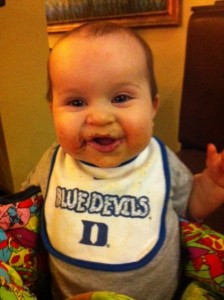 …this one loves the black beans & Organic Quinoa…totally adorable!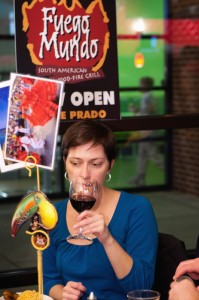 Recent Testimonials from FuegoMundo Fanaticos:
Catered Office Luncheon May-2012:
Masha, It was amazing! Everyone enjoyed it and kept raving about how delicious it was! (I wish you had been there to hear!). The amount of food was perfect! We had some left overs, but not much– and people prepared some take-home containers.
During the lunch, people kept talking about the restaurant and food. Later, in the evening, I attended an event with 2 of our employees; and they continued to talk with some of the people at this event about the lunch and delicious food from Fuego Mundo. Some were planning to visit the restaurant or contact the restaurant about catering/take out for a family event.
________________
FACEBOOK…Visiting Georgia, and we went to FuegoMundo for lunch. DELISH!!!!! Will you please consider expanding into NEW JERSEY???!!!! There is DEFINITELY a market for a fantastic, classy, reasonably priced Kosher restaurant in our area. Loved, loved, loved it!!! Marla Z. on Facebook. July 20, 2011
_________________________
Thanks to Chaim and Chava Neiditch…  
(Audio File)
July 2011
_________________________
I was

just

talking to a friend in Charlotte who had a friend in Atlanta looking for a place to eat on Saturday night for their date night. Fuego Mundo was recommended, they went and loved it.  It's the great food plus the late hours on Saturday night that is amazing whether you are kosher or just looking for a great place to go for dinner…Marsha L.  Jewish Georgian July 2011
______________________________
CATERED HOME DINNER PARTY ON 8/3/11: 
Masha you were a hit! Not one bit of food was left over. The fish and steak were incredible! You truly have some new fans that will be visiting. Thank you again for being so sweet and helpful to me, so nice to meet you and Ariel. Hope to see you soon at FuegoMundo.

Rhonda N. 
 _____________________________
OTHER FUEGOMUNDO FANATICO COMMENTS: