Ha

ppy Notes

:

Enjoy a delicious, authentic & Healthy Taste of South America at FuegoMundo.  The ideal place for Meat-Lovers, Vegetarians & Vegans, and people wanting to enjoy good food and good times!  FuegoMundo is the first restaurant of its kind in the world…savor foods from the continents and regions of South America, Central America & Spain in a warm, casual & friendly, world-class environment.  Enjoy a multi-sensory experience, as all entrées are made-to-order in front of your eyes on an exhibition Wood-Fire Grill fueled exclusively by natural oak wood. Proteins are marinated to perfection with homemade FuegoMundo sauces that are big on flavor, without being spicy, with maximum taste & health benefits.  All Entreés & Sides are naturally GLUTEN-FREE & DAIRY-FREE, and all Sides are VEGAN.  All Fish, Tofu & Veggies are grilled separately from the meats & poultry to care for vegetarians and people with food sensitivities.  At FuegoMundo all foods are Natural, Dairy-Free & Certified Kosher (AKC) with many Organic, Gluten-Free, Grass-Fed Beef, Vegan-Friendly, Kid-Friendly, Low-Sodium & Low-Fat Options.  We hope to see you soon…Hasta Pronto!
RESERVATIONS:  404-256-4330
LUNCH * DINNER  *  TAKEOUT  * CATERING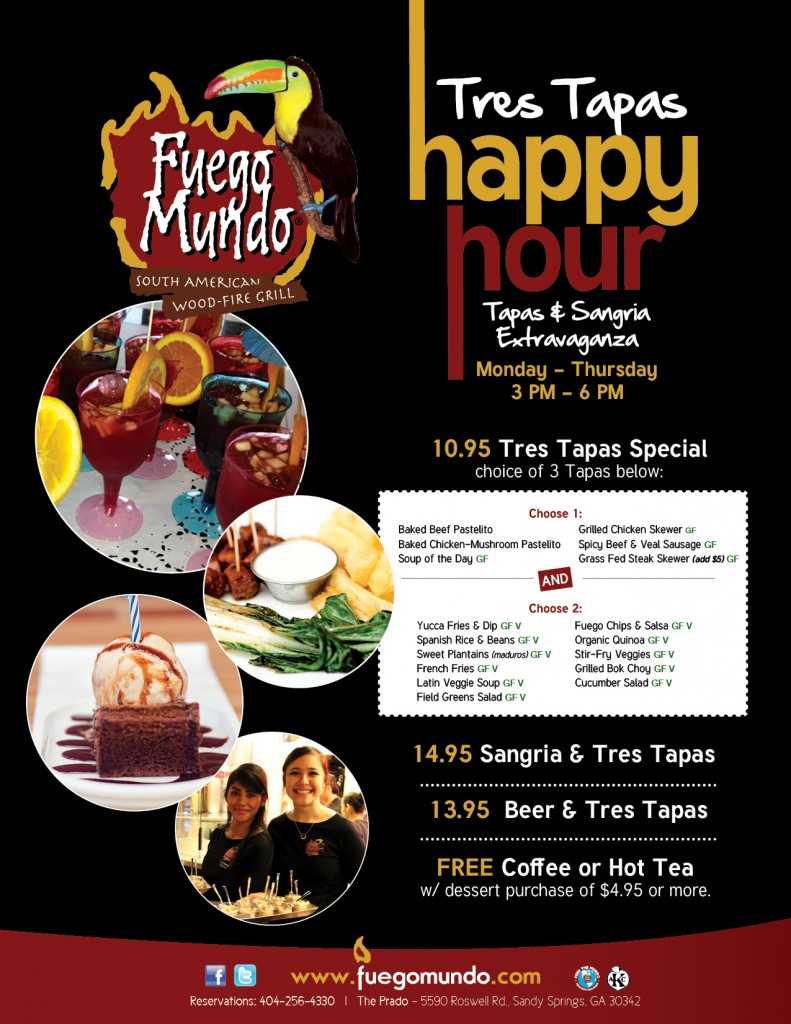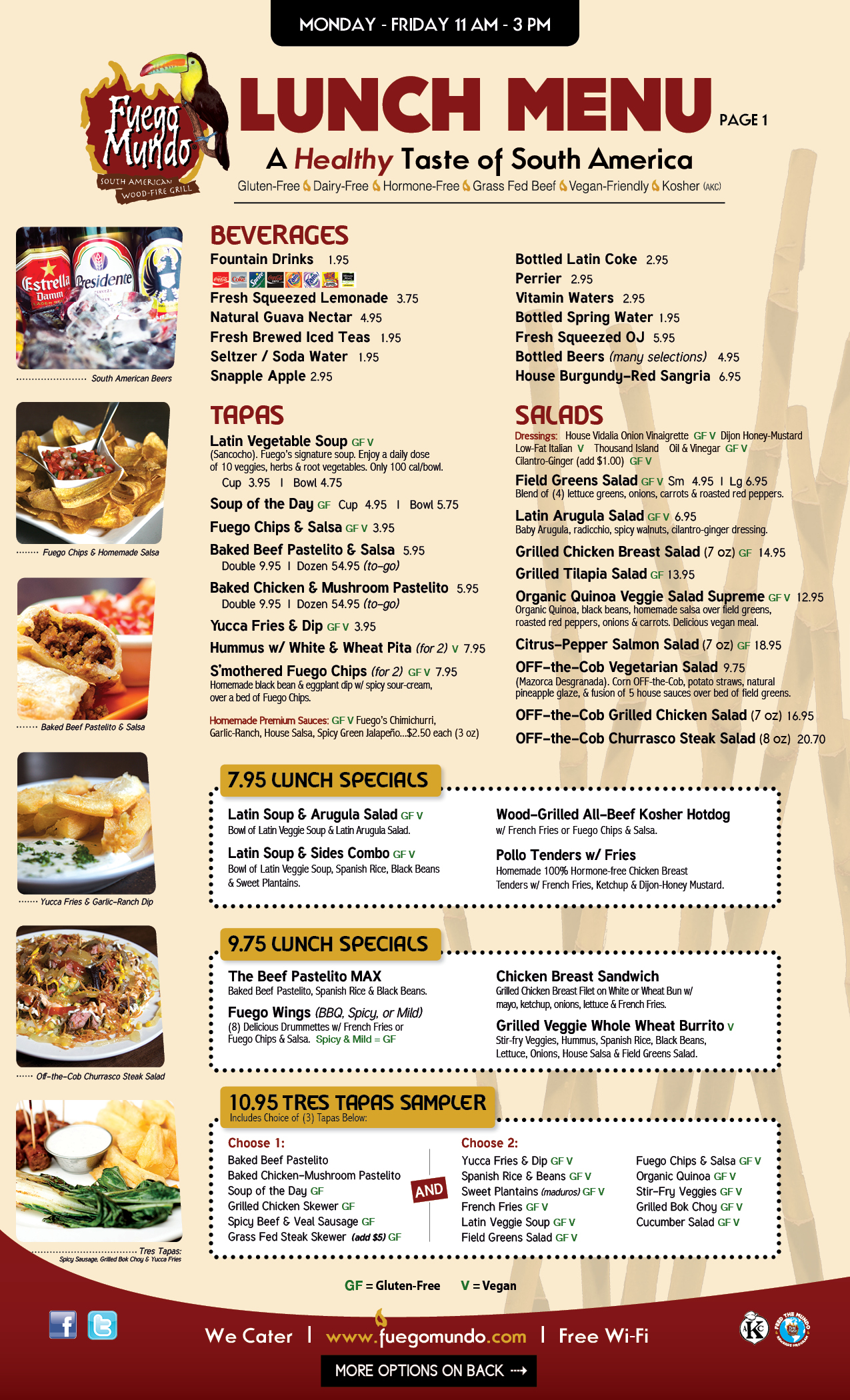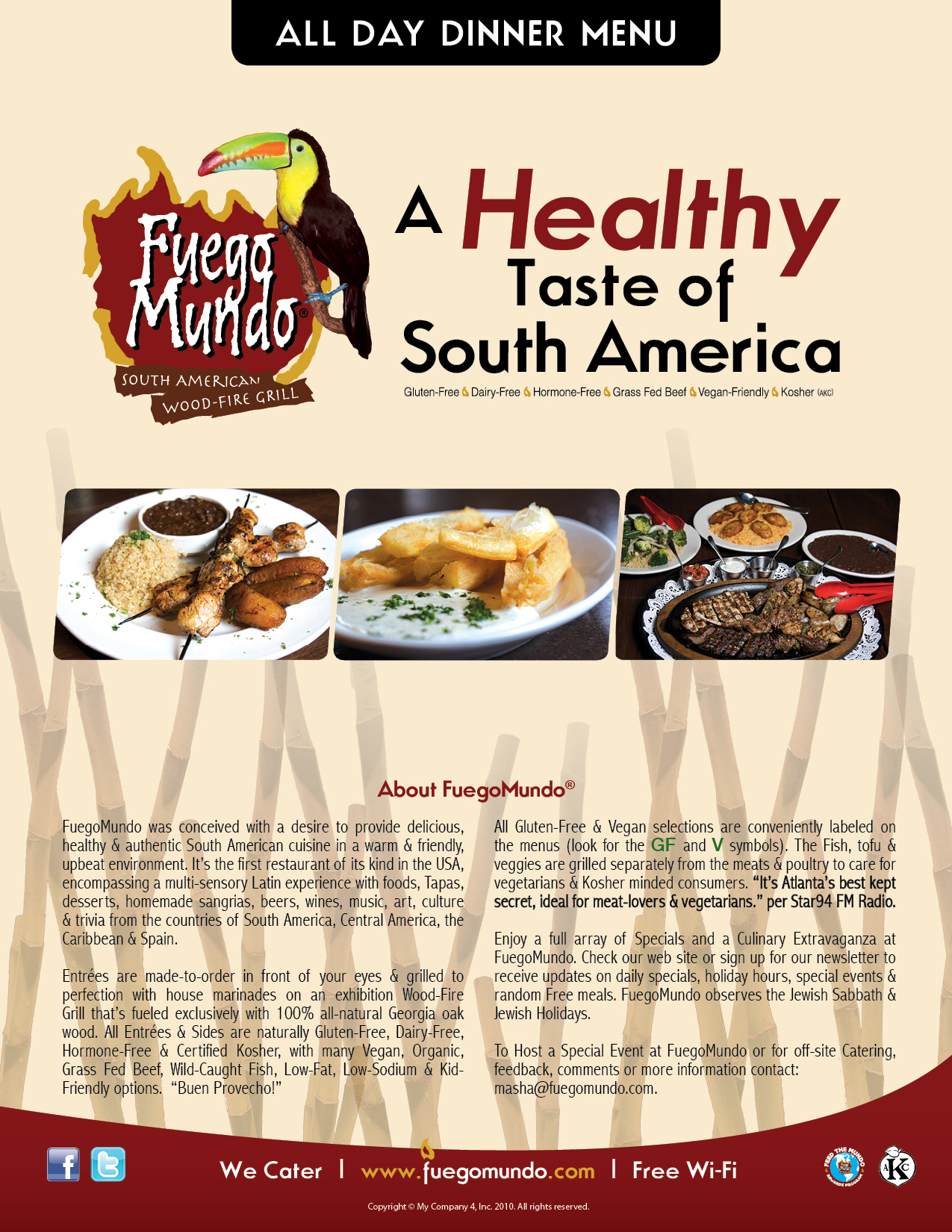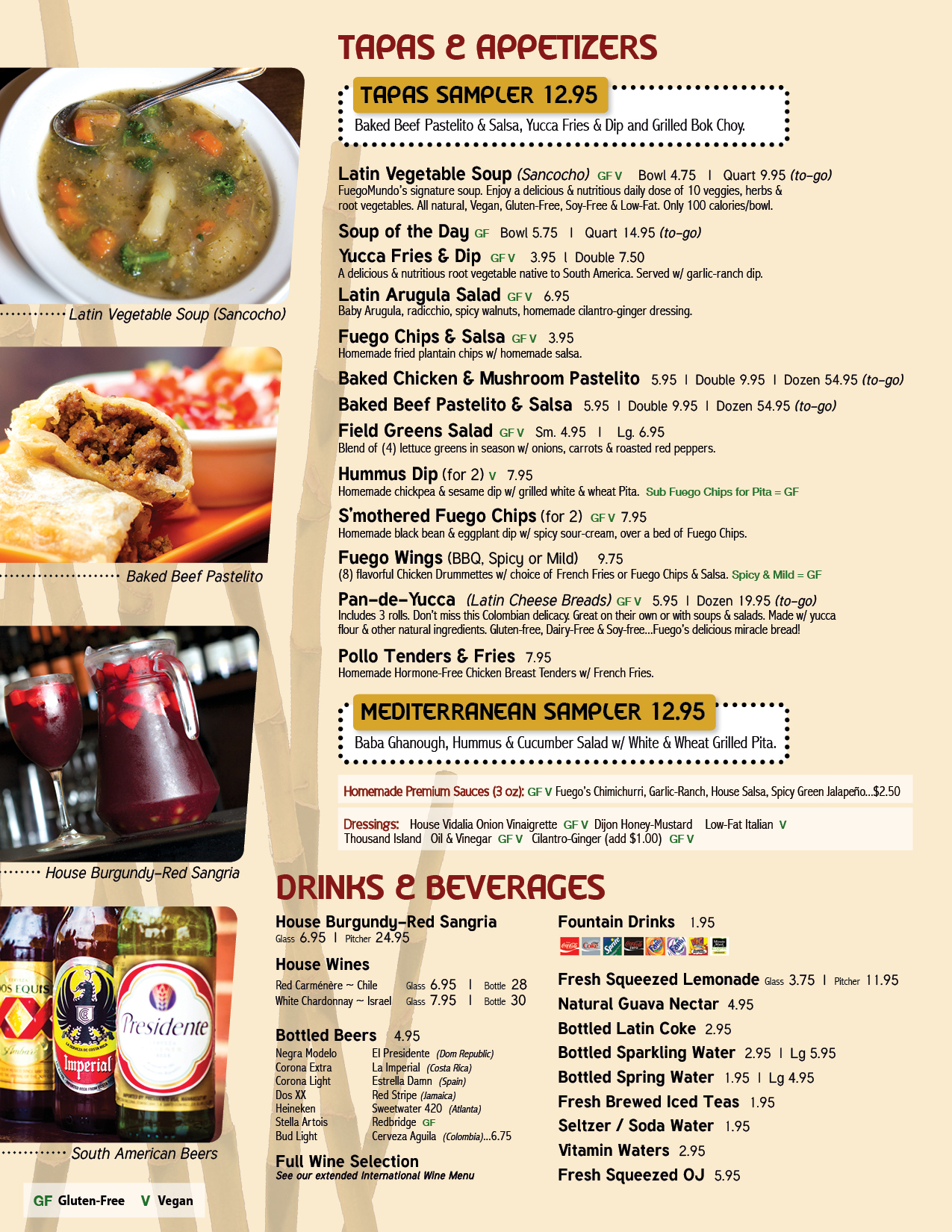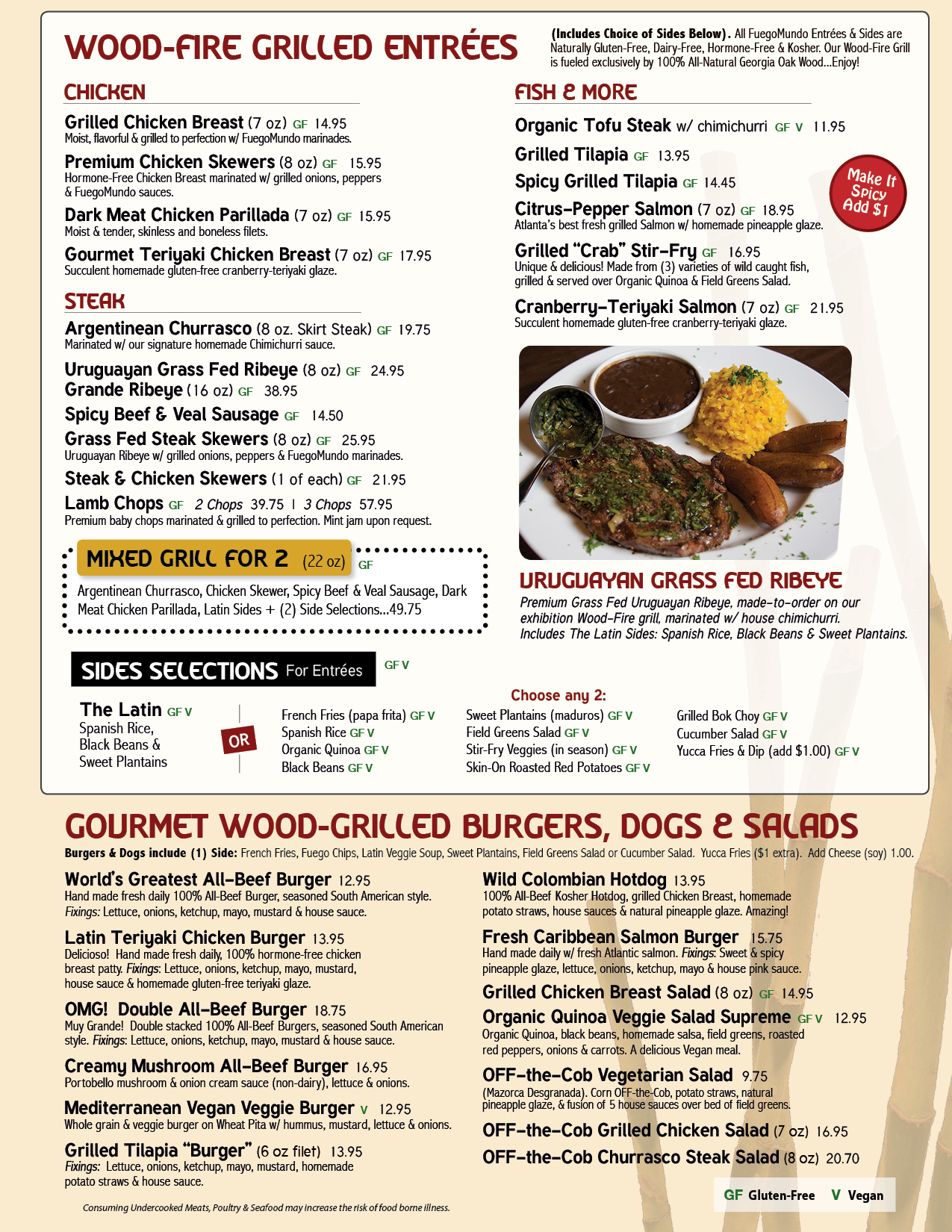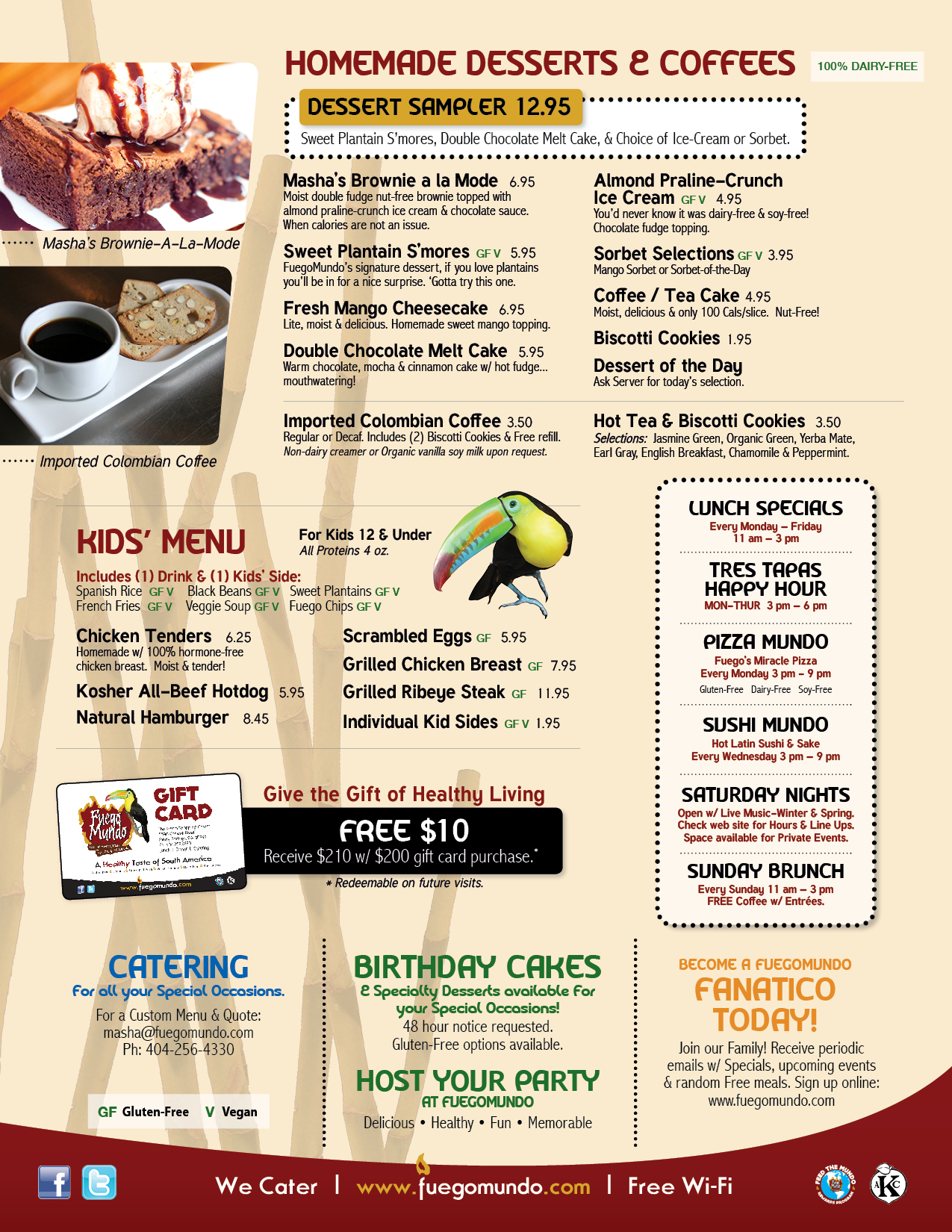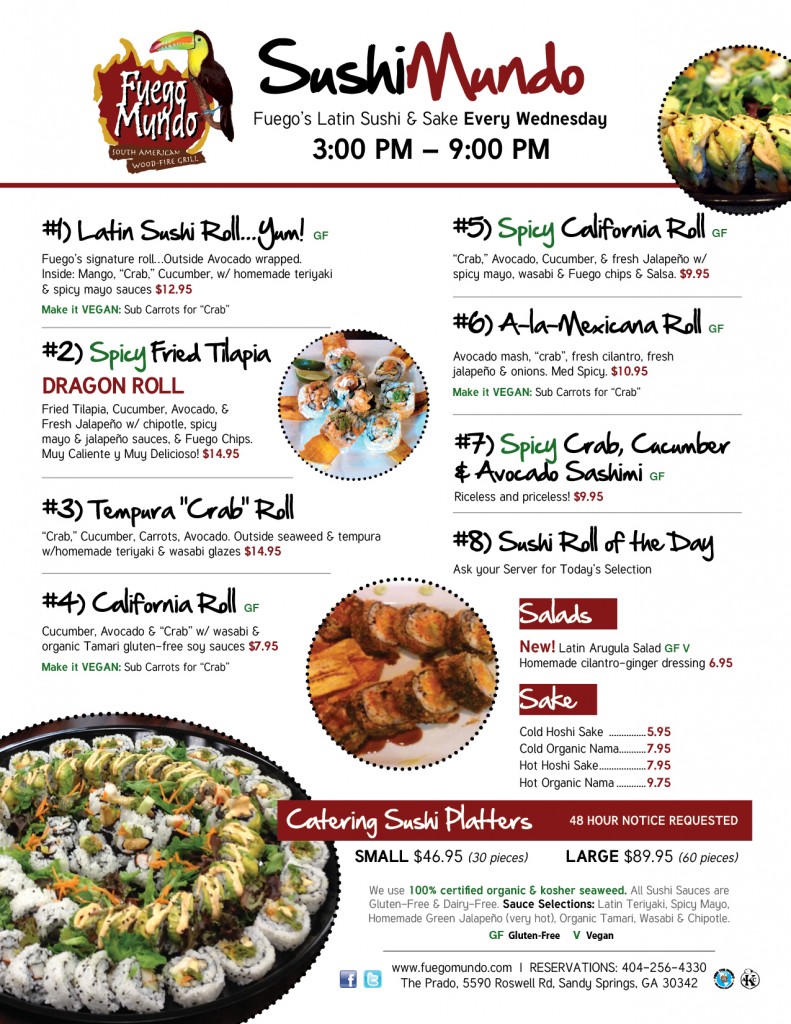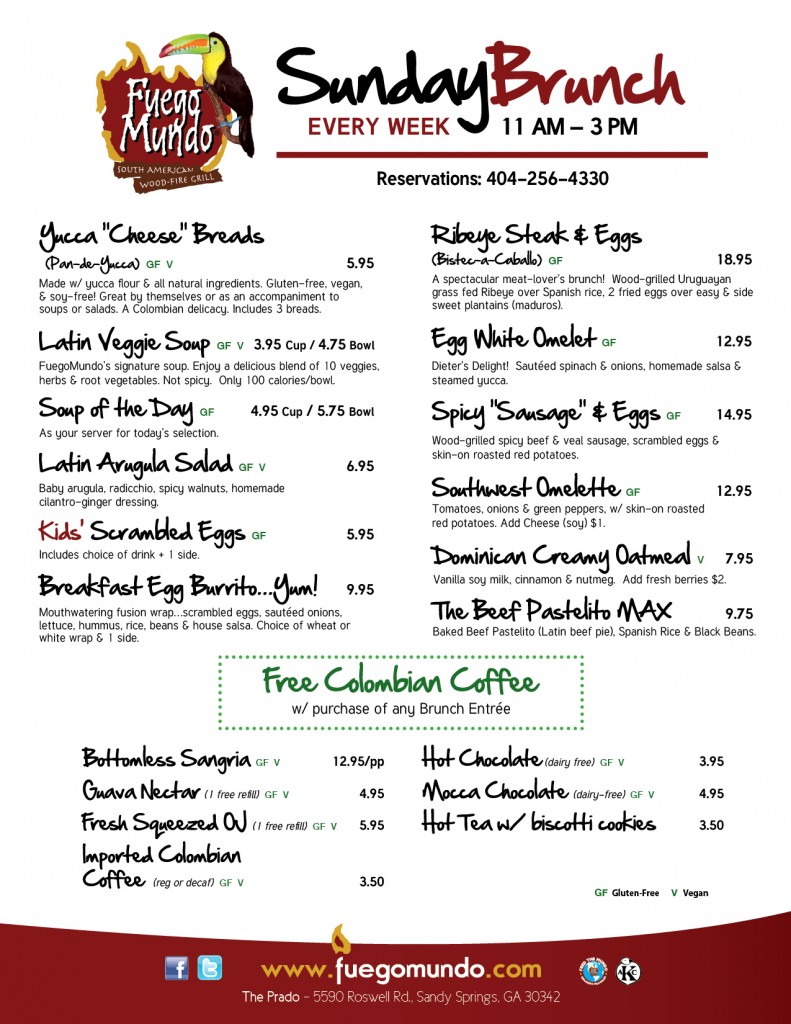 Let us Host or Cater your next Special Event at FuegoMundo.  We have Space!  We offer a warm & friendly, upscale casual world class environment for up to 120 guests. The Restaurant is available FOR RENT for your Private Parties & Events on SATURDAY NIGHTS.  Full-Service Catering & Kosher Catering available off-site for up to 1,000 people for Offices, Churces, Synagogues, Private Homes, Weddings, Bar & Bat Mitzvahs, and much more.  For more information on Catering, Delivery & Special Events call 404-256-4330 or email: masha@fuegomundo.com.
FREE Covered Parking.  FREE WIFI.
Prices and menu selections can change without notice.